Begin your Healthcare Career at Belvedere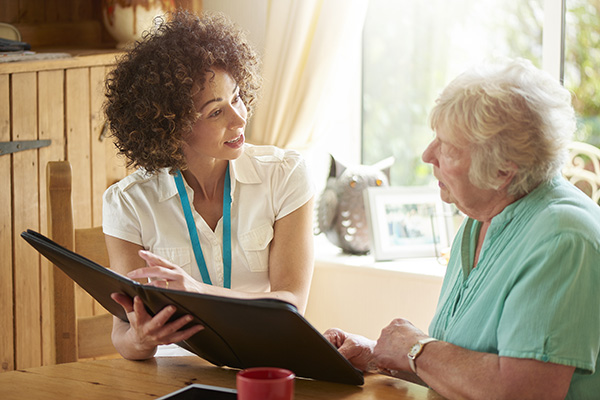 Belvedere Home Care offers fulfilling careers and opportunity for dedicated and qualified individuals who would like to become a part of a growing, high-demand profession.
Belvedere is currently hiring Personal Care Aides (PCAs). No experience is necessary to get started. Being a PCA is a great way to begin a career in healthcare!
"Belvedere's PCAs are a valued part of our home care team," said Belvedere Health Services President John McCooey. "We want them to have the opportunity to gain hands-on healthcare experience and gain the tools they need to begin a career in healthcare."
PCAs are home care professionals who assist people with their day-to-day living activities. At Belvedere Home Care, our PCAs serve the elderly, the chronically ill, people with life-limiting conditions and people with physical or mental disabilities. The help of a PCA allows our clients to stay healthier, stay in their homes and lead more normal lives.
PCAs can be responsible for light housework, preparing meals, running errands and personal hygiene tasks. And they offer companionship, interaction and diversion to those who are housebound whether they are visiting, playing games, reading together or watching a game.
Belvedere PCA positions offer on-the-job training and opportunities for advancement. Belvedere provides our team members a respectful work environment with flexible schedules, competitive pay, and insurance packages.
The most important things a candidate can bring to the table are commitment and compassion, McCooey added. "We're looking for people who can help us carry out our mission: caring for and about people, no matter what."
For more information, please call us at 518.694.9400 or email us at jobs@belvedereservices.com.
You can learn more and download an application at www.belvederehealthservices.com/belvedere-home-care/careers.