Coming home from the hospital: Six steps for transition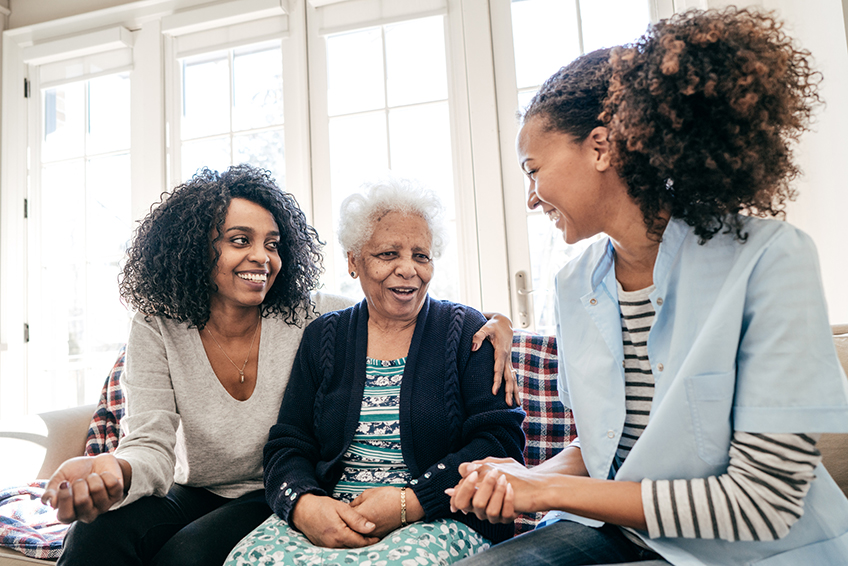 It's always happy news when you find out your senior loved one can go home from the hospital. But then you realize that the care is now up to you, and that can be a little scary.
Your loved one's health care team is there to support you, answer questions and help prevent a return to the hospital. With a little preparation, you can feel confident in your role on that team.
Here are some things to do and consider when helping your loved one transition from the hospital to their home.
Prepare a space. Does your loved one need an adjustable hospital bed? Should extra safety features, such as grab bars, be installed in the home? Is other medical equipment required? Is the room where they are recovering easily accessible to exits and the bathroom? If you loved one is coming home to a bedroom on the second floor, consider transforming a main floor room into a temporary bedroom, even if that has to be in the living room or dining room.
Read and fully understand everything in the hospital discharge papers. Ask questions. The discharge papers should give you information about limitations, medication, steps to recovery and complications that could signal an impending health emergency. Don't hesitate to call the hospital or doctor with questions you have after you get home.
Get to know any new prescriptions. Many times you'll need to pick up medication on your way home from the hospital, and many times a new prescription is going to mean a new routine. Set up a system that will be readily understood by your loved one and other caregivers to ensure a seamless transition into the new regimen.
Talk about lifestyle changes. Your loved one needs to know that returning home doesn't mean back to business as usual. There may be limitations placed on their mobility. They may have dietary restrictions or orders to exercise – or orders to rest. It's important to help them view these changes – especially the ones they don't like – through the lens of recovery and better health.
Keep the follow-up appointments. Even if your loved one says they are feeling great, and you haven't experienced any apparent complications, it's essential for your loved one's doctor to check the recovery progress and perhaps adjust the orders given at discharge. Your discharge schedule may say to follow up in a week to 14 days, or they may need to check in after 48 hours. Every case will be different.
Hire a home health caregiver. Nothing offers peace of mind like having a professional caregiver with a sharp eye on hand to monitor your loved one's recovery. Belvedere Home Care offers flexible short-term schedules for those who are recovering from hospitalization and long-term plans for seniors who need ongoing care. We can even drive them to their appointments.
More than just medical help, caregivers can also offer light housekeeping, laundry, pet care, cooking, companionship and more.
To learn more about our short-term care for seniors who are recovering from surgery, stroke, heart attack, hip fractures or other hospitalizations, call us at 518-694-9400 or email info@belvedereservices.com.