Coronavirus: What you need to know to help prevent infection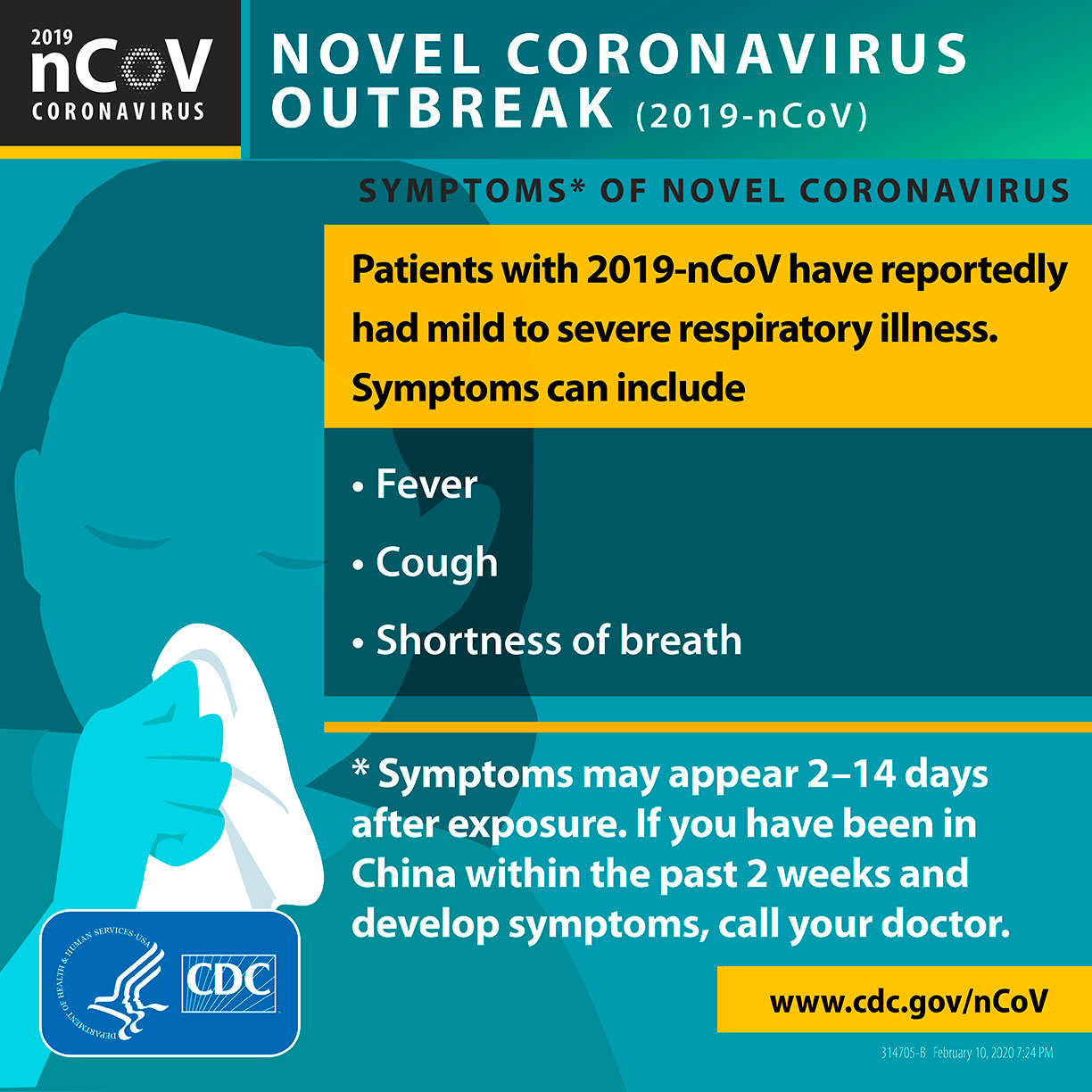 Coronavirus is in the news every day. As it spreads, it's important to raise awareness of symptoms, risks and how to help prevent infection.
What is the coronavirus?
A novel coronavirus (nCoV) is a new coronavirus that has not been previously identified. This virus seems to be spreading from person-to-person, and there is currently no vaccine to prevent this new coronavirus infection. It's important to note that person-to-person spread can happen on a continuum. Currently, it's unclear how easily or sustainably this virus is spreading between people.
Who is at risk for coronavirus infection?
Right now, the people at the highest risk are those who have had close exposure to people known to have the illness. The Centers for Disease Control and Prevention (CDC) believes at this time that symptoms of coronavirus may appear in as few as two days or as long as 14 days after exposure.
As with many viruses, people over 50 are at higher risk for complications related to coronavirus infection.
Symptoms of possible coronavirus infection
People should look for signs such as subjective fever, cough, or difficulty breathing. If they feel feverish or develop cough or trouble breathing, they should take their temperature, limit contact with others and seek health advice by telephone from a healthcare provider or their local health department to determine whether a medical evaluation is needed.
Help prevent coronavirus infection
Belvedere Home Care goes above and beyond recommended precautionary guidelines to avoid spreading any illness or virus, including coronavirus. We also take appropriate actions when one of our patients shows signs of infection.
As a reminder, the CDC always recommends everyday preventive actions to help prevent the spread of respiratory viruses, including:
Avoid close contact with people who are sick.
Avoid touching your eyes, nose, and mouth with unwashed hands.
Stay home when you are sick.
Cover your cough or sneeze with a tissue, then throw the tissue in the trash.
Clean and disinfect frequently touched objects and surfaces using a regular household cleaning spray or wipe.
CDC does not recommend that people who are well wear facemasks to protect themselves from respiratory viruses, including coronavirus. Facemasks should be used by people who show symptoms of coronavirus to protect others from the risk of getting infected. The use of facemasks is also crucial for health workers and people who are taking care of someone in close settings (at home or in a health care facility).
Wash your hands often with soap and water for at least 20 seconds, especially after going to the bathroom; before eating; and after blowing your nose, coughing, or sneezing. If soap and water are not readily available, use an alcohol-based hand sanitizer with at least 60% alcohol. Always wash hands with soap and water if hands are visibly dirty.
There is no specific antiviral treatment recommended for coronavirus infection. People infected with coronavirus should receive supportive care to help relieve symptoms. For severe cases, treatment will include care to support vital organ functions.
People who think they may have been exposed to coronavirus should contact their healthcare provider immediately.