Is it time for 24-hour care?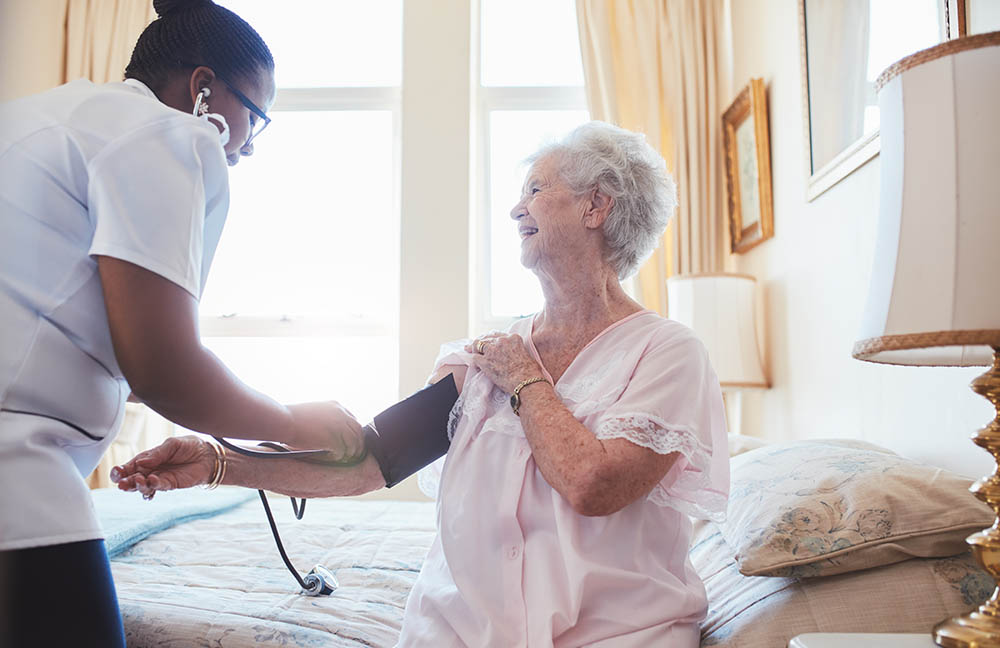 When a parent or loved one needs 24-hour care, the first thought may be that the only option is a nursing home or other care facility.
But 24-hour home care can help keep those who need more intense medical care in their homes longer.
When to consider 24-hour care
If your parent or loved one is having any of these physical or cognitive health issues, it may be time to make sure there is someone on hand for their wellness and safety at all times.
Sleeping odd hours
Frequently waking in the night
Medical attention or medications required overnight
At risk for wandering
Unable to remove themselves from the home in case of fire or other emergency
Around-the-clock care
Of course, it is often impossible for families to provide round-the-clock care while managing their own lives. Family caregivers may be physically unable to provide the care a loved one needs, or they are overwhelmed by tasks, scheduling or issues caused by dementia. Using 24-hour help not only helps caregivers get the rest they need for their own health, it also allows them to spend quality time with the loved one rather than an exhausted, stressed, day-to-day grind.
What are the benefits of 24-hour care?
If someone needs to be awake and alert in the home 24/7, then 24-hour care is the best option.
With live-in care, there is only one caregiver, around the clock, every day. While they do live in the home and provide care, they also need to sleep.
Caregivers providing 24-hour care work in 12- or 8-hour shifts and do not sleep while on duty. They are ready to deal with any emergencies or necessary care at any time.
Clients may require medication at later times or shorter intervals or need assistance toileting during the night. Clients with dementia can wake up in the dark and feel disoriented. In extreme cases, they can wander and get injured in the home or lost outside the home. It's important for a caregiver to be alert and available for those clients' health and safety.
Belvedere provides expert 24-hour home care
Belvedere Home Care provides 24-hour care for seniors and other adults with medical issues or disabilities.
Our 24-hour caregivers provide Home Health Aide, Personal Care Aide or Companion services, but will stay for more extended shifts and overnight shifts.
With Belvedere, teams of two or three caregivers rotate shifts through a 24-hour period, providing alert care, even in the middle of the night.
Our caregiver team has specialized training in treating clients with physical illness or disease, cognitive challenges, intellectual disabilities, the elderly, those recovering from surgery or who need temporary medical assistance. We match each client with the members of our staff experienced in the needed areas of care.
Keep your loved one at home longer – and get the rest you need to spend quality time with them and the all of your family.
Contact Belvedere today for more information about our 24-hour home care services.