Myers named new CFO of Belvedere Health Services
December 4, 2017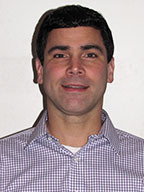 Cary Myers has been named the new chief financial officer of Belvedere Health Services.
"I look forward to contributing to Belvedere's continued success, and I appreciate very much this new opportunity. Hopefully, I can make a positive impact to the company and I am committed to its vision of caring for and about people, no matter what."
Belvedere Health Services President John McCooey said the Belvedere team is excited to have someone with Myers' experience and passion for care join the organization. "His dedication and innovative outlook will help us deliver on Belvedere's core mission of care and enable us to better serve our communities.'"
Myers previously was employed as a corporate controller at Pamal Broadcasting. He graduated from Siena College with a B.B.A. in Accounting. He lives in Guilderland, NY, with his wife Victoria and their children.