No sugar, no salt, no flavor? Getting seniors to stick to prescribed diets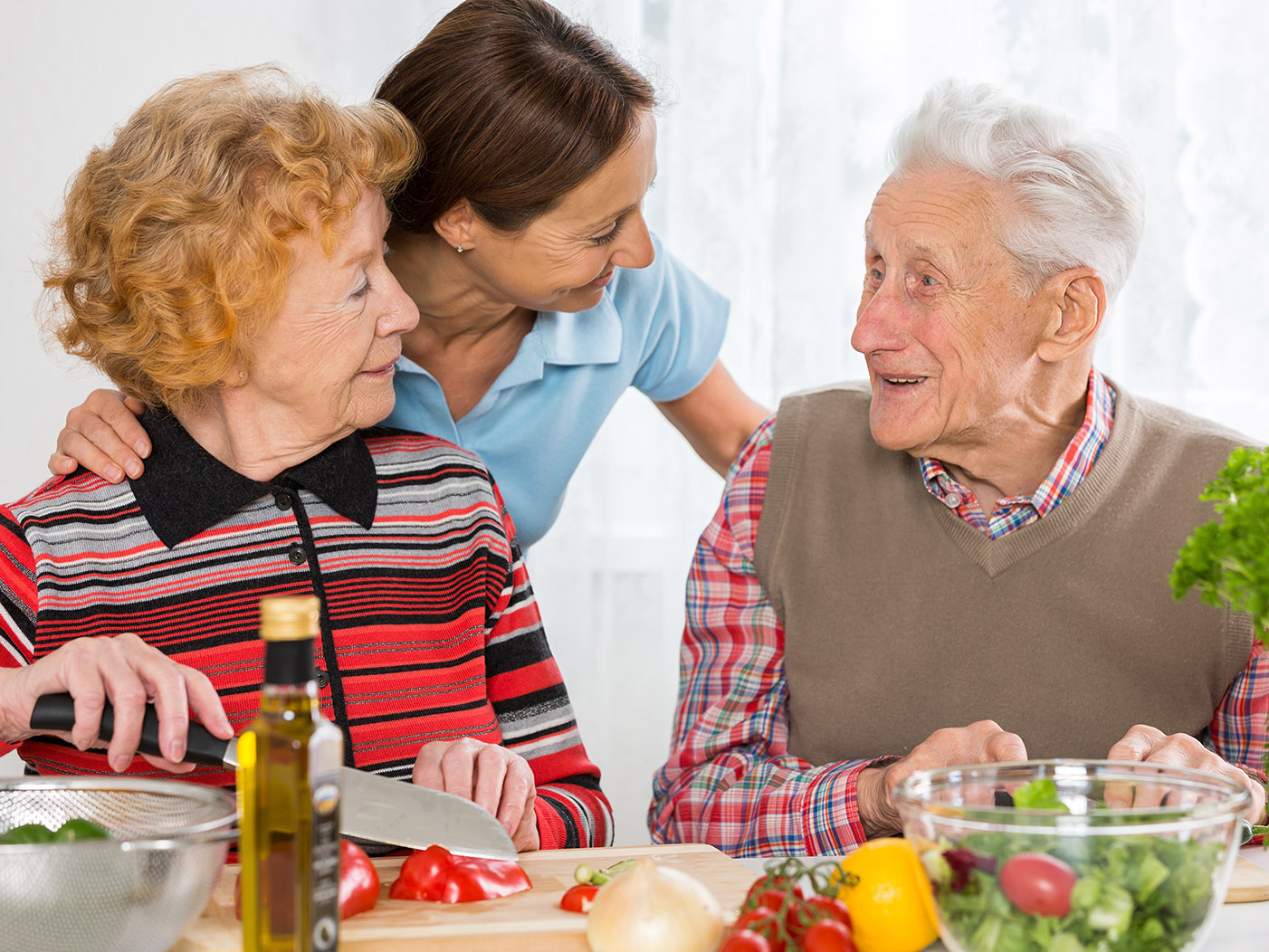 Limit sugar.
Limit salt.
No red meat.
No bacon.
Should we all be eating like this? Probably.
Do we want to? No.
Why? Because it sounds boring and tasteless.
But for many seniors with health issues such as high blood pressure or diabetes, this is the reality of their daily diet if they want to stay healthier longer.
These restrictions can be even more difficult for seniors than for younger people because as we age, we lose some sense of taste. Seniors can find that food tastes bland, and that food without salt or sugar (or bacon) tastes like absolutely nothing.
Combine that with the typical challenges of getting a senior to consume enough nutrient-rich calories for good health, and even a master chef may throw in the kitchen towel.
But caregivers have to find a way to spice up a diet without sugar and salt and add a few extra calories into the mix so seniors can maintain a healthy weight.
Focus on fresh foods. Fresh produce, flavorful bakery bread and homemade sauces can all offer more texture and flavor with fewer additives than their canned, mass-produced counterparts.
Spice it up. Try seasoning foods with rosemary, sage, ginger, cinnamon, garlic, turmeric, chilis and other spices that add lots of flavor without sugar, salt or fats. Keep an eye out for any flavors or combinations that cause digestive issues such as heartburn.
Try smoothies. Fresh or frozen fruit smoothies can be boosted with plain yogurt or plain Greek yogurt for added calcium, protein and calories. You can even try sneaking in some spinach, beets, carrots or sweet potatoes for extra nutrients.
Add delicious fats. If diet permits, adding fats such as unsalted butter, avocado, peanut butter, olive oil and other high-calorie options can make food taste richer while helping seniors who are at risk of losing too much weight maintain the right daily calorie count.
Choose beans over meat. There are a million different ways to prepare beans, from soups and stews to cold salads to refried beans and a side dish or dip. They lend themselves to a wide range of seasoning ideas, from garlic to chilis. Beans, lentils and peas are all high in fiber and protein, low in fat, and offer great texture and color to dishes.
Avoid pre-prepared foods. Canned soups, dishes from pre-prepared box mixes, jarred spaghetti sauce and mass-produced baked goods can be sources of surprisingly high levels of sodium and sugar. Make a habit of reading the labels before buying to keep temptation out of the home. (They won't taste as flavorful as from-scratch food, anyway.)
Cook in bulk. Once you find a few healthy recipes that fit your loved one's diets plan and that they enjoy eating, make up several batches and freeze them. Making healthy cooking convenient is half the battle.
Before making any dietary changes, make sure they are in line with the senior's prescribed diet and needs. If you have any questions about what is and isn't allowed, consult your loved one's doctor, nutritionist or dietician.
Belvedere Home Care can help your loved one stay on track with healthy meal preparation according to your doctor's care plan. For more information about our flexible home health care programs, call 518-694-9400 or info@belvedereservices.com.