Planning for the Cost of Care
February 5, 2018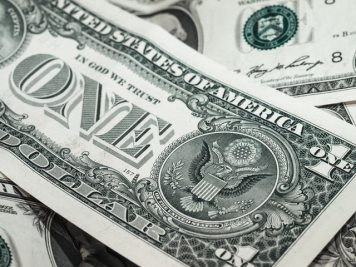 There are many misconceptions about paying for home health care and other forms of long-term care for seniors. The biggest is that people vastly underestimate their potential need and the very real cost.
Long-term care costs can quickly add up. If you don't have a plan in place for yourself or your loved one, you may have big surprises ahead and difficult decisions to make should the time come that someone needs long-term care.
Here are some of the basics to consider. Ask your legal advisor, insurance provider and potential long-term care providers about what programs will work best for you or your loved one.
Plan for long-term care costs – Most people will eventually have long-term care costs. It's important to know how you or your loved one is protected now and to make a plan so you'll have the funds you need when you need them.
Consider inflation – Care costs rise every year, so make sure your planning accommodates those projections.
Understand Medicare coverage – You may think Medicare covers long-term care, but it doesn't. Far too many families are left in a lurch when they make this discovery too late in the game. Medicare will not help pay for long-term care at a nursing home, assisted living community, or healthcare at home. Medicaid coverage can offer some relief, but it is only available after seniors have depleted nearly all of their assets paying for care.
Assess your Social Security – How long you or a loved one have until retirement is something you need to incorporate into your long-term care budget. Social Security helps, but it generally isn't enough to afford month-to-month expenses of long-term care.
Consider Long-Term Care Insurance – Long-term care insurance can help pay for costs not covered by Medicare and private medical insurance. Long-term care insurance will generally pay for home care, assisted living, adult daycare, respite care, hospice care, nursing home and Alzheimer's care facilities. But it's important to purchase this type of insurance as early as possible as most premiums will vary in cost depending on your age and health.
Life Insurance Policy Conversions to Long-Term Care Benefits – You can use your life insurance policy to help pay for long-term care services by using Combination (Life/Long-Term Care) Products, Accelerated Death Benefits (ADBs), life settlements or viatical settlements. You can learn more about these options at www.longtermcare.acl.gov.
While Belvedere Home Care does not accept Medicare, several long-term insurance providers are accepted. Home is generally far less expensive than assisted living or nursing home care. Before estimating the cost of care, we identify what kinds of assistance you need. We work with your doctor to determine the level of care and specific services required.
Learn more at www.belvederehealthservices.com/belvedere-home-care.