Post-Surgical Care: Does your senior loved one need assistance at home while recovering from surgery?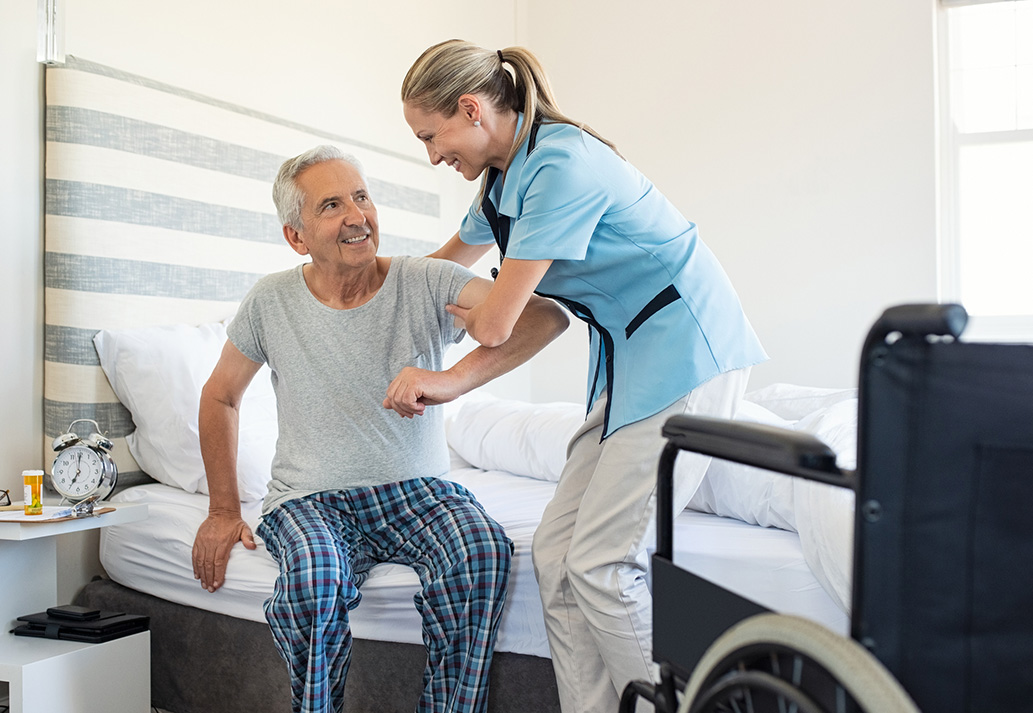 Following surgery, whether minor or major, people often face a challenging list of orders and limitations.
Belvedere Home Care's post-surgical caregivers serve all people in recovery, whether it is from heart surgery, joint replacement, cancer treatment or other medical issues.
Here are a few of the common challenges seniors face while recovering from surgery.
Managing pain – Prescribed pain medication keeps patients comfortable after surgery, but it can be easy to mismanage. Home care can help ensure patients are getting their pain medications on schedule.
Surgical site care – Incisions can become infected or reopen after surgery. Any redness, heat, pain, swelling, drainage, or a fever can be a sign of serious complications. Having home care after surgery means incisions and dressings are attended to and monitored. Having assistance after surgery also means seniors can take it easy and get the rest they need, which can prevent tearing and infection.
Pneumonia – After surgery, some patients will need to do breathing exercises to help keep lungs clear. Coughing, turning and deep breathing can also help keep lungs clear. However, many patients are nervous about opening incisions or tearing internal stitches during these activities. Having professional guidance and support can make it easier to stay on top of breathing exercises.
Staying active – Patients should begin physical activities as soon as it is OK by their doctors. Walking, sitting up and turning in bed can be enough to get started and help prevent issues such as constipation, blood clots and pneumonia. A patient's healthcare team will create a plan for recovery and monitor progress.
Diet – Patients may be advised to follow a specialized diet to promote healing and prevent constipation. It is normal to have less of an appetite after surgery. Having assistance with healthy food prep lets patients rest and keeps them on their prescribed diet.
Driving – Patients may have numerous follow-up appointments following their surgery, but may be unable to drive for several weeks. Home health caregivers are able to drive patients to appointments and run errands such as groceries and the pharmacy.
Belvedere Home Care can be there through recovery to help with anything a person can't or shouldn't do, per doctor's orders.
We offer short and long-term care, 24-hour care and flexible scheduling for whatever assistance a senior and their family need after surgery. We can do everything from dress wounds and monitor vital signs to prepare meals, perform housekeeping and assist with pet care. Caregivers can help the person move safely, dress, bathe, or perform exercises or therapies recommended by the medical team. We also provide 24-hour care and overnight care.
Belvedere caregivers can provide transportation to follow-up appointments and report back to families with recommendations, progress and changes in treatment.
Contact us to learn more: (518) 694-9400 Option 4 or info@belvedereservices.com.