Preventing hospitalization through chronic disease home care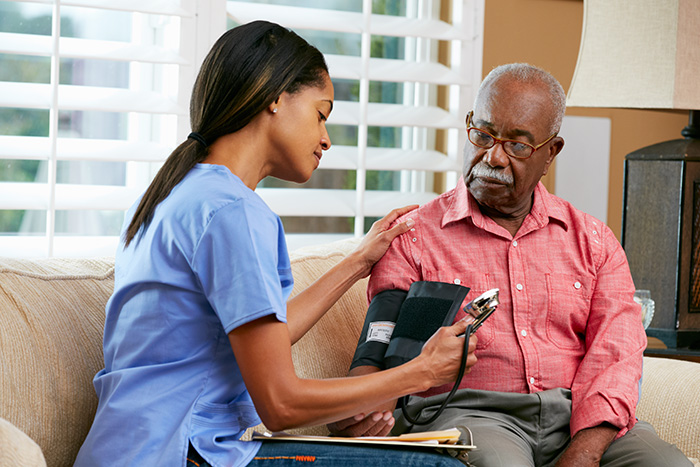 Chronic disease is the most common reason for preventable hospital readmissions, which account for an estimated $17+ billion in Medicare expenditures annually. Nearly 20 percent of Medicare patients discharged from hospitals are readmitted within 30 days for complications of a diagnosed condition. It's also estimated that drug mismanagement makes up about 30 percent of senior hospital admissions overall.
These hospitalizations can also be expensive thanks to additional labs and testing, infections acquired in the hospital and the overall high cost of medical services.
Overall, too many people are readmitted to the hospital for complications of chronic diseases that should be avoidable.
Senior loved ones may be trying to manage their health, but lack the skills and expertise to recognize potential issues, resulting in disease progression, relapse, infections and unnecessary hospitalizations and emergency department admissions.
Home health care for those with chronic disease has been shown to reduce rehospitalization rates.
Home health care services can:
Catch conditions early so a health care provider can attend them to before they require hospital admission
Help seniors get to follow-up appointments and therapy sessions
Teach seniors about self-care in the home over time and get them into a routine
Create a safer home environment to prevent illness, falls and relapses
Manage medications to avoid adverse drug events
Belvedere Home Care caregivers monitor and assist seniors and families as well as teach them the health management skills they need to help them feel more confident in managing their chronic conditions.
Our caregivers provide a wide range of everyday care, testing and monitoring. We care for seniors with cognitive impairments, diabetes, cardiovascular disease, pulmonary disease and COPD, asthma and more.
Belvedere offers flexible care schedules and levels of care that accommodate any family's needs, including 24-hour care services.
Call us today at 518-694-9400 for more information about chronic disease care and how home health care monitoring for your senior loved one can help prevent rehosptialization.