Respite care for the holidays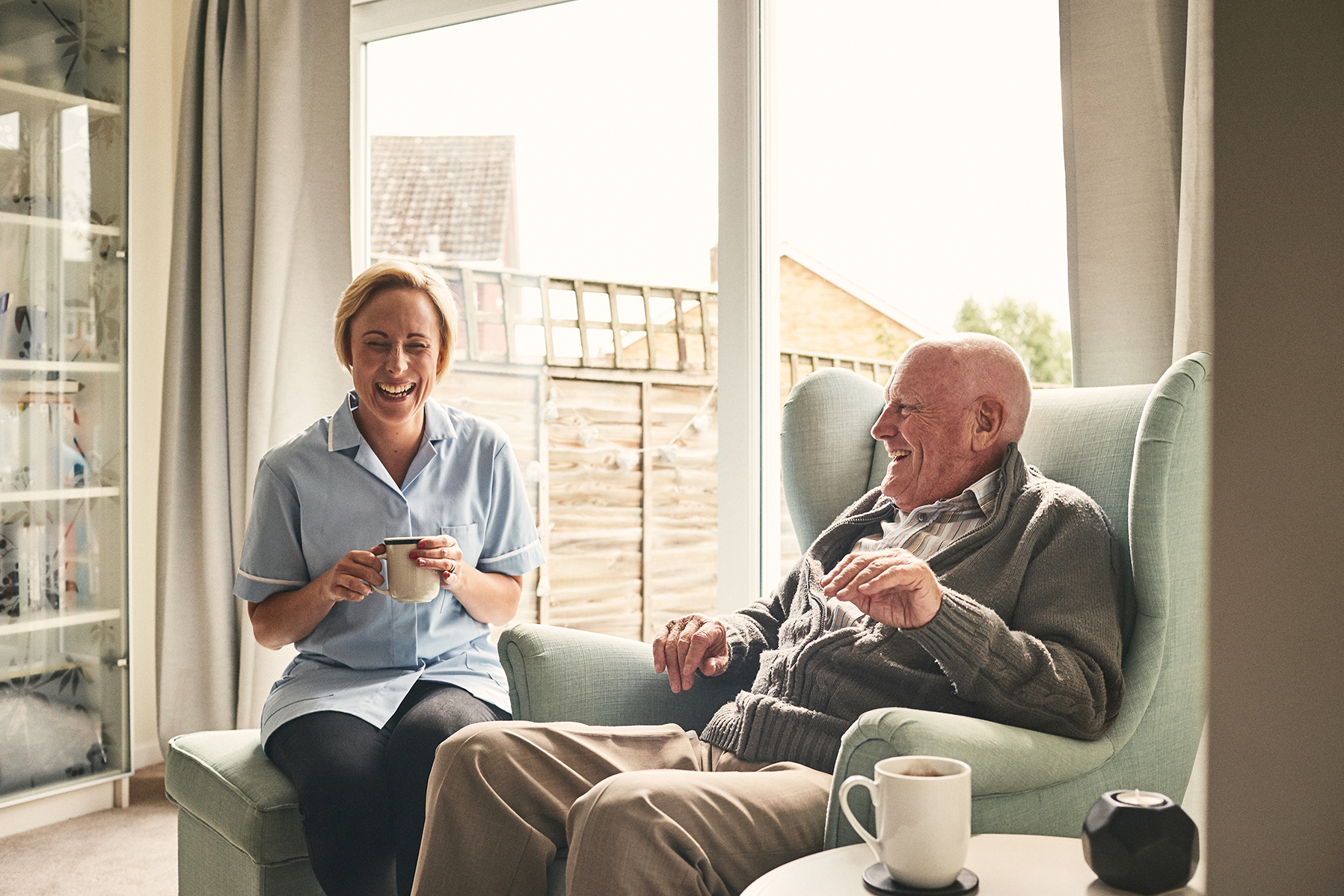 For most of us, the holidays are the busiest time of the year. We could all use a few extra hours to shop, wrap, cook and clean – not to mention the kids' concerts, office parties and overnight holiday travel.
This time of year is an opportunity to take advantage of respite care with Home Care Companion services from Belvedere Home Care.
Your respite caregiver should be uniquely suited to your loved one's needs, both social and medical. Belvedere Home Care works to make sure that our Home Care Companions are a good match for your needs.
What is respite care?
Respite care is assistance that allows a family caregiver to take time off to attend to other aspects of their lives, whether that's caring for other family members, holiday tasks, or just getting some "me" time relaxing.
Who can use respite care?
Family caregivers may want to use respite care if they are caring for someone with:
Dementia
Chronic illness
Life-limiting illness
Senior loved ones
How can I feel confident about hiring a Home Care Companion for respite?
When someone you love has challenging medical or care needs, it can be difficult to trust their care to others. By making sure their caregiver is not just a babysitter but is, in fact, a professional caregiver, you can be confident that those needs will be met. Belvedere also carefully vets all employees, including a full background check.
What does a Belvedere Home Care Companion do?
Belvedere's caregivers provide elderly caregiver service and personal day care in our clients' homes.
Our Home Care Companions enjoy spending time with our clients, engaging in games, hobbies, watching a game, or just visiting. They are also able to provide light housework services, shopping and other tasks that may be difficult for senior clients or those with limited mobility.
Companions are available for:
Social/Interpersonal tasks, including:
Spending quality time with your loved one
Playing board/card games
Transportation to doctor appointments and other outings
Daily household tasks, including:
Planning/preparing meals
Light housekeeping
Laundry
Changing bed linens
Shopping
Running errands
Medication reminders
Assistance with pet care
Belvedere Home Care also provides professional caregivers who can stay in the home or nursing home with patients who have more intense medical needs.
Belvedere has provided expert, compassionate home health care in the community for over 15 years. Our senior caregivers come from our local communities and treat our clients like family. We provide home care on a schedule that works for you, from daily visits to round-the-clock care.
Our home care services include:
Home health care
Senior nursing service
Senior respite care
24-hour caregivers
RN care
LPN care
PCA and HHA care
If you need a little help this holiday season, consider vetted, trusted respite care for your loved one. Contact us today to learn more about how Belvedere Home Care can provide customized elderly nursing care and home aide day care for your loved one's better health and happiness.
Learn more about Belvedere Home Care services.