Senior women's health: Common health issues for women ages 65 and older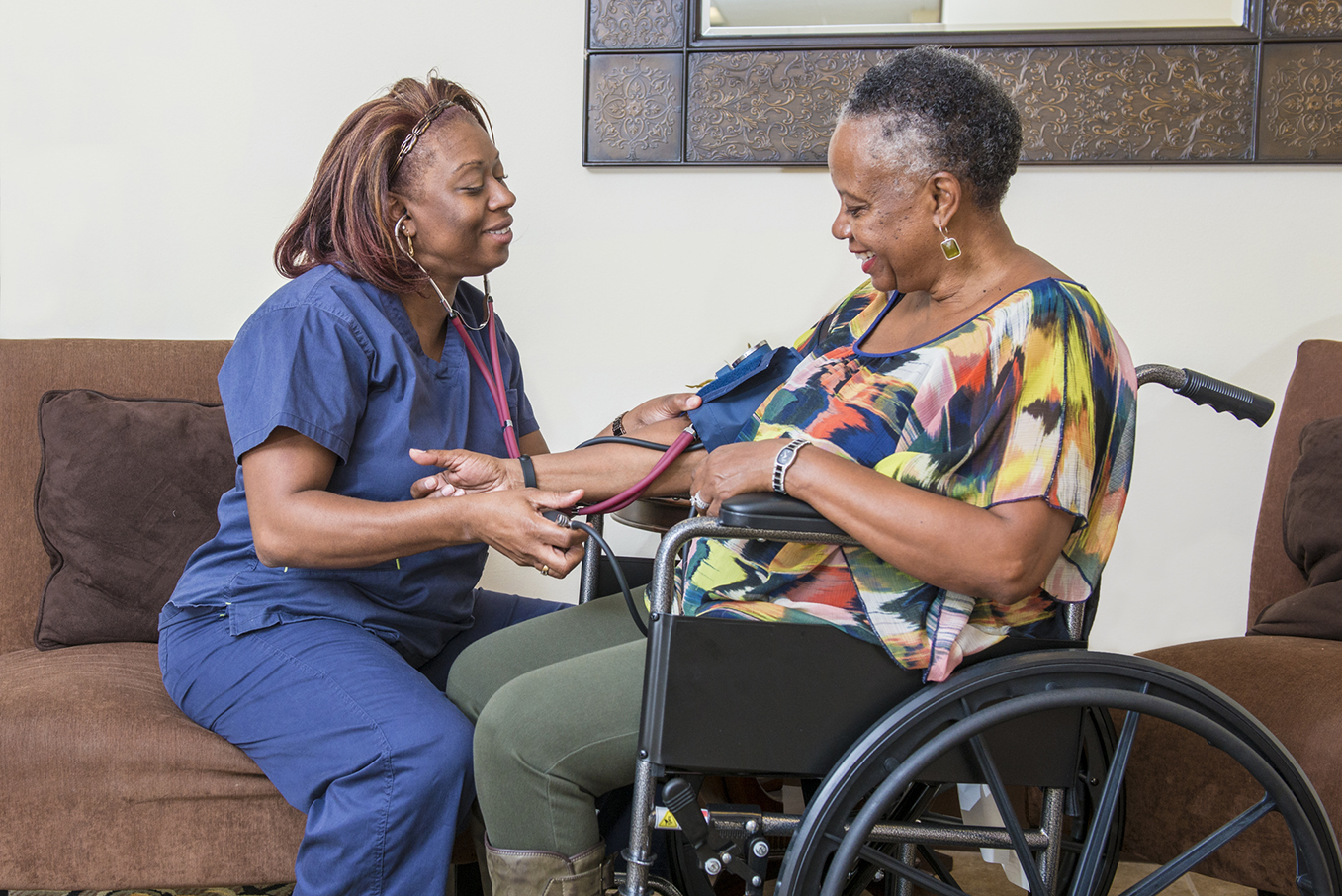 Women may on average live longer than men, but that doesn't necessarily mean they are healthier.
Senior women are at greater risk than men for many conditions and are affected differently by many diseases that impact both sexes.
Older women die of the same conditions as men, including heart disease, cancer and cardiovascular disease. However, women more often face multiple chronic conditions that affect their daily lives, such as diabetes, hypertension, or arthritis.
Common health conditions for senior women include:
Heart Disease – More women die of heart disease than any other condition. By age 70, women are at the same risk of heart disease as men.
Osteoporosis - About one in three women ages 75 through 85 has osteoporosis.
Cancer – About one in five women over age 65 are affected by some type of cancer. Cancer is the second-leading cause of death for senior women. About half of the newly diagnosed breast cancer cases are in women over the age of 60, while the incidence of ovarian cancer peaks when women are in their 70s.
Stroke - Stroke is the third leading cause of death for American women. The Centers for Disease Control and Prevention estimates one in five American women will have a stroke. More than half of women who have a stroke die from the event.
Diabetes - About one in nine women in the United States have diabetes. Women with diabetes have a higher risk for heart disease, blindness and depression than men do.
Alzheimer's disease - About one in nine adults over the age of 65 has Alzheimer's disease, and women are twice as likely to get it than men.
Depression – Twice as many senior women are affected by depression than men.
Arthritis – More than half of all seniors over the age of 65 have arthritis, and women are more prone to it than men.
Obesity - Nearly 41 percent of women between the ages of 65 and 74 are considered obese, putting them at risk for several diseases. Much of this has to do with a lack of mobility and activity.
Home health care can help senior women stay healthier and happier in the comfort of their own home. Belvedere Home Care caregivers understand the unique health challenges faced by senior women and work with a woman's healthcare team to ensure that women follow treatment protocols and that any changes in condition are caught early.
For more information about long-term, short-term or 24-hour care, contact Belvedere at (518) 694-9400 Option 4 or info@belvedereservices.com.