Tips for easier errands with seniors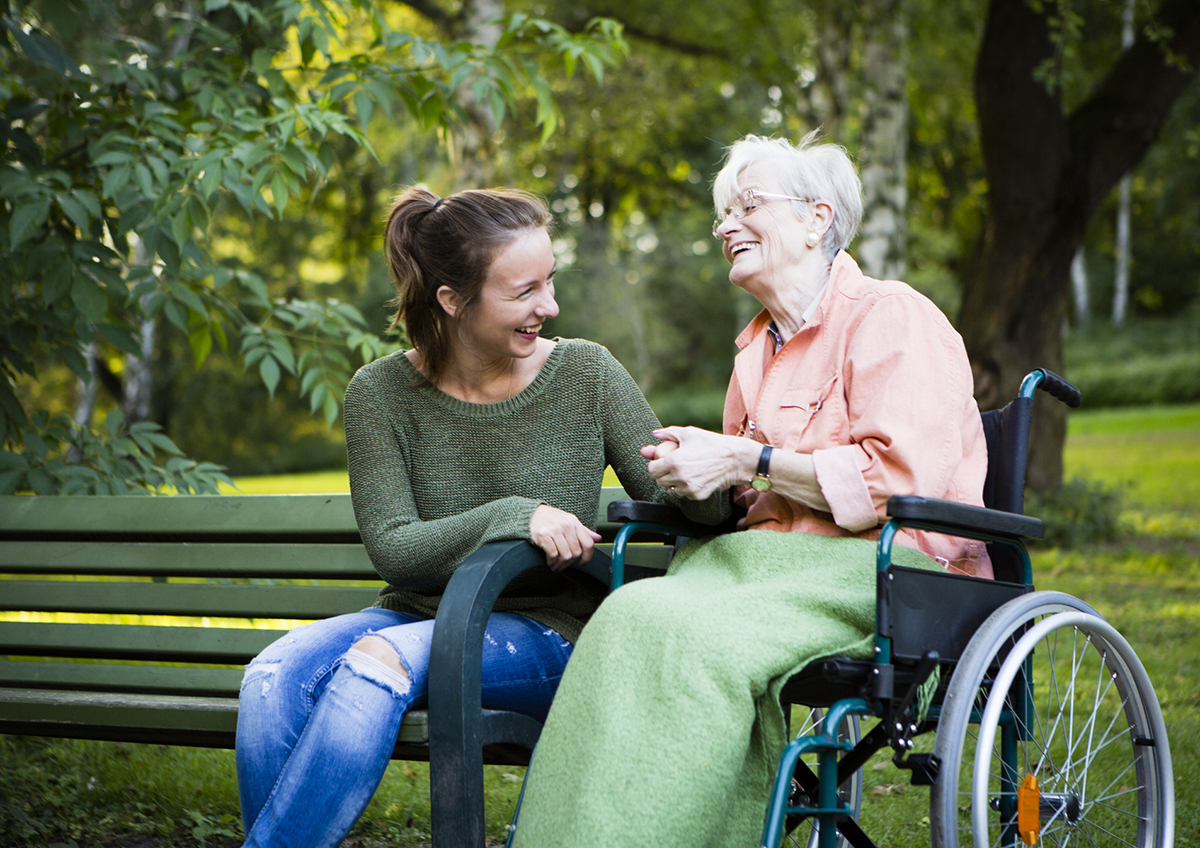 Getting out of the house is important for a senior's physical and mental health, but sometimes seniors face many challenges when it comes to "running errands."
They may be unable to drive. They may have difficulty managing medical equipment such as walkers or oxygen tanks. It may just seem too physically taxing to make several stops or to go up and down the aisles of the grocery store. If they have had a fall or an injury, such as a hip fracture, or if they are recovering from surgery, the first ventures out of the home can be scary.
Staying active can help keep seniors physically healthier and more mentally alert. Here are some ideas for making outings less stressful for seniors and caregivers.
Make an organized list. Make a list of stops that will take no more than an hour or two if your senior tires easily. This may mean breaking a to-do list into several trips over a week. If you have a "must do," such as a doctor's appointment, see what other stops are in the area.
Develop a routine for medical equipment. Too often, everyone is trying to "help" do everything at once making walkers, wheelchairs, or portable oxygen seem like a bigger hassle than they need to be. Suggest the senior stay seated in the car until you have arranged everything that needs to be used. One the senior stands, or transfers to their wheelchair, you'll be ready to go. Follow the steps in reverse when it is time to leave.
Choose smaller stores. It can be exhausting for anyone to do a lap around a big box store. When possible, choose smaller shops. Seniors will also like the more personal service of locally-owned or mom-and-pop shopping.
More and more stores are offering services that allow you to shop and pay online, then pick up groceries from a designated spot at the store. If you have several stops to make, having drive-up grocery service will let you conserve energy for other tasks. Drive-through pharmacy services can also reduce stops.
Don't make every trip about errands! Get out of the house for lunch or to do some fun shopping. Keeping your senior loved one active and engaged in leisurely activities will help build up their confidence and stamina for other outings. Plus, it's essential to have quality time that focuses on togetherness rather than a checklist.
Belvedere Home Care offers transportation services and can assist seniors with errands such as grocery shopping, medical appointments and more. We work on a flexible schedule that can adapt to the changing needs of seniors and their families.
For more information about our services, contact us at (518) 694-9400 or info@belvedereservices.com.