What if a senior is resistant to receiving home health care?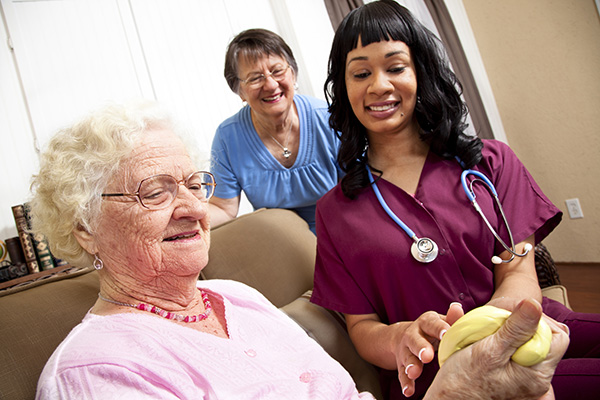 How do you help a senior loved one who insists that they don't need help?
Resistance to home health care, whether it's from family members or a professional home care agency, is a challenge many families have to face. Your loved one may be afraid of losing their independence, or that their privacy will be compromised. Or they may be worried about cost. They may become depressed or angry.
Begin talking about bringing in help before the need is critical. Give your loved one time to process the idea of having home health care.
Here are some tips for approaching the topic with your loved one and getting started with home care!
Get an honest opinion of what help is needed. You may be too close to the situation to be able to take an objective viewpoint. Belvedere can assist you with a free assessment.
Don't talk when you or your parent are frustrated. You may have an upsetting incident that triggers a conversation about your parent or parents needing more care. Take a step back and wait until you are no longer panicked or angry to address the issue.
Listen to your loved one. What ideas are they open to exploring? Do they have preferences about services? Belvedere offers flexible scheduling and a wide range of services. After an assessment, you can start with a level with which your loved one is comfortable and change it as their comfort level, and care needs increase.
Or suggest a trial run. Let your loved one try a few weeks of services with no commitment. It may open their eyes as to how services can help them and you.
Enlist the help of friends and family members. Seniors may think their children are overly protective. Do they have friends who are getting help at home from family or professional services? Do they trust the advice of their physician? Make it a team effort, but don't gang up.
Be persistent, but not pushy. If your parent or loved one isn't comfortable discussing care, don't push them. Let the issue drop and bring it up at another time.
Look for compromise. Home care will be an evolving process, so be willing to give in to get the ball rolling.
Belvedere has years of experience helping families who need home care find the right fit. With flexible scheduling, 24-hour care and a wide range of services from companionship to light housekeeping to trained medical care, we can make sure your senior loved one has care that makes them comfortable, healthy and safe at home. Everyone on our staff goes through a thorough background check and is insured and bonded.
Contact us today for a consultation and learn more about Belvedere Home Care: (518) 694-9400 Option 4 or info@belvedereservices.com.