When a loved one needs short-term home care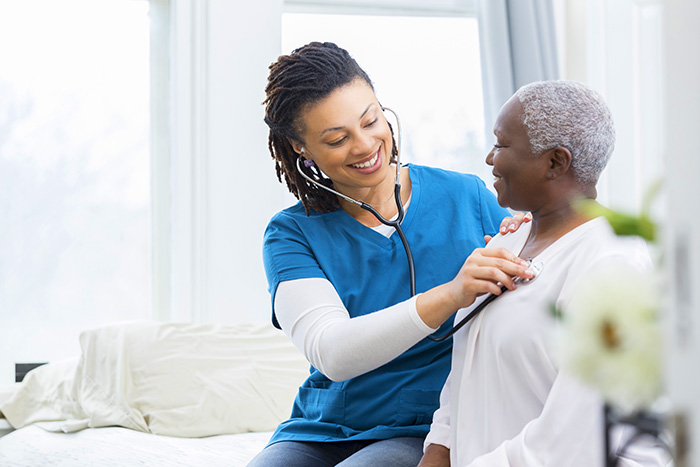 After an injury, illness or surgery, your senior loved one may be facing an uphill battle for recovery without some assistance in the home. Family caregivers may not be able to provide the 24-hour care or medical services needed for optimal healing.
Home health care services can help with anything a patient needs to speed their recovery, from medical monitoring and attending to wounds, to transportation to follow-up appointments to light housekeeping and dietary management.
Caregivers can also help the person move safely, dress, bathe, or perform exercises or therapies during their recovery to prevent re-injury or overexertion.
Belvedere Home Care caregivers work with the patient's healthcare team and family to track progress and address concerns. We also offer 24-hour and overnight care. Our flexible scheduling allows patients to adjust the level of care to fit the person's needs per the doctor's orders. As they recover, they can dial back the frequency of home care visits.
For more information about short-term home health care options, contact Belvedere Home care at (518) 694-9400 Option 4, info@belvedereservices.com, or through our website: https://belvederehomecare.com.