Why Choose Home Health Care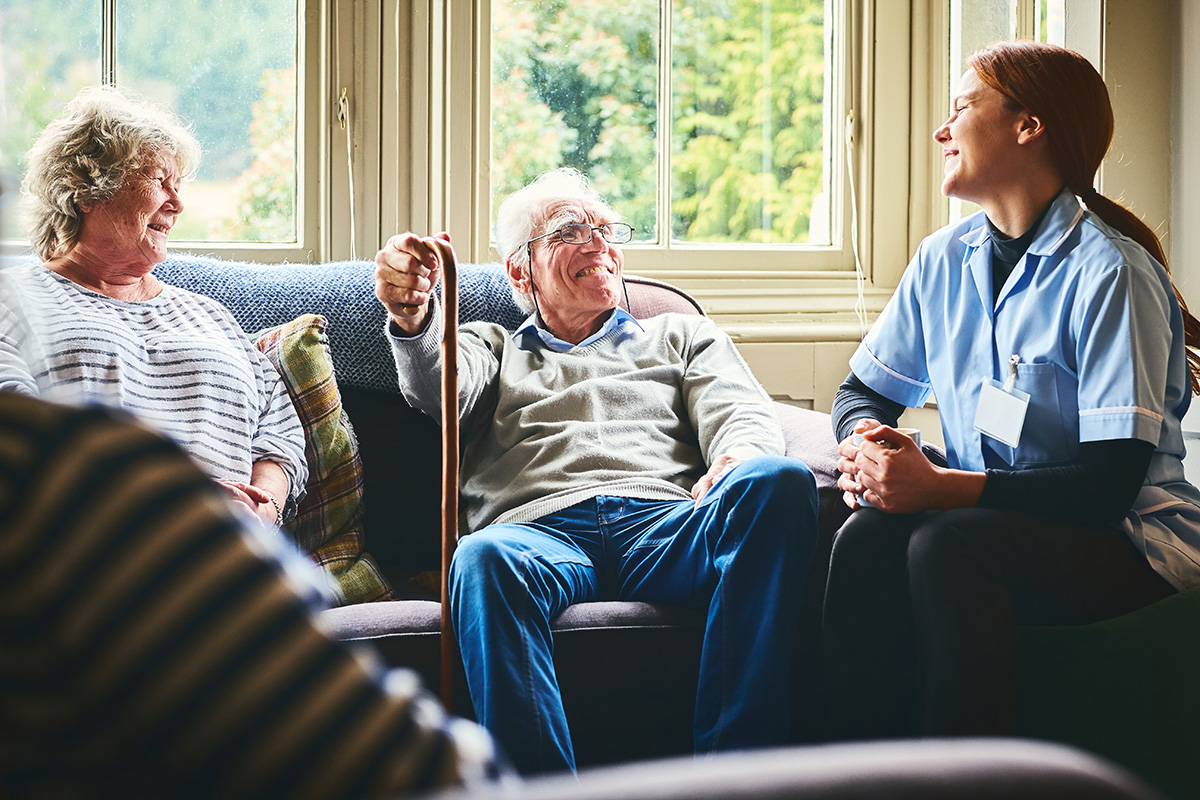 When a senior loved one needs ongoing medical care and attention, it puts a tremendous amount of stress on family caregivers.
Home health care allows clients to have regular professional medical care, and even daily or overnight care, in the comfort of their own home.
For clients with serious illnesses or chronic health conditions, the benefits are many.
Professional medical care and monitoring in the client's own home can prevent the them from having to enter a nursing home or assisted living facility. Home health care services allow people to stay home and live as independently as possible for as long as they can.
Home care eases the stress on family caregivers, who may find themselves overwhelmed by the time and expertise needed to ensure the health and safety of their loved one. And it offers comfort to long-distance caregivers who can't be with senior loved ones every day.
Home health care allows professionals to catch potential dangers and health changes earlier and is proven way to reduce trips to the emergency room and re-hospitalization.
If you are caregiving from a distance, home health care can give you peace of mind.
In-home services allow adults to receive day-to-day help with the personal care and assistance with activities of daily living, including diet and meal prep, bathing, grooming and medication management.
Regular home health care visits also provide companionship and prevent loneliness, a major contributor to senior depression.
Home health care services can also include light housekeeping, which is not only important for hygiene and the prevention of illness but also to keep homes free of dangers such as fire and trip hazards. Light housework can include laundry, vacuuming, dishes, pet care and other simple chores.
Why choose Belvedere Home Care?
Since 2001, Belvedere Home Care has provided quality in-home health care to a wide range of people throughout our communities.
We pride ourselves in matching the needs of your loved one with the specific experience and training of our home health caregivers. Caregivers work with each client's medical team to provide the best possible care. Many of our caregivers have decades of healthcare experience.
You can trust your Belvedere caregiver because each employee goes through a complete background check and is bonded and insured. Belvedere caregivers come from our local neighborhoods and are passionate about helping people and improving the lives of the people they serve. They are a client's neighbors, and they become like family.
Belvedere can also provide care in a nursing home, assisted or independent living community, rehab facility, or hospital.
Expert care, compassionate caregivers and a drive for excellence in all we do make Belvedere Home Care your top choice for home health care.
We care for and about people, no matter what.