Winterize! Safety tips for a warm, healthy winter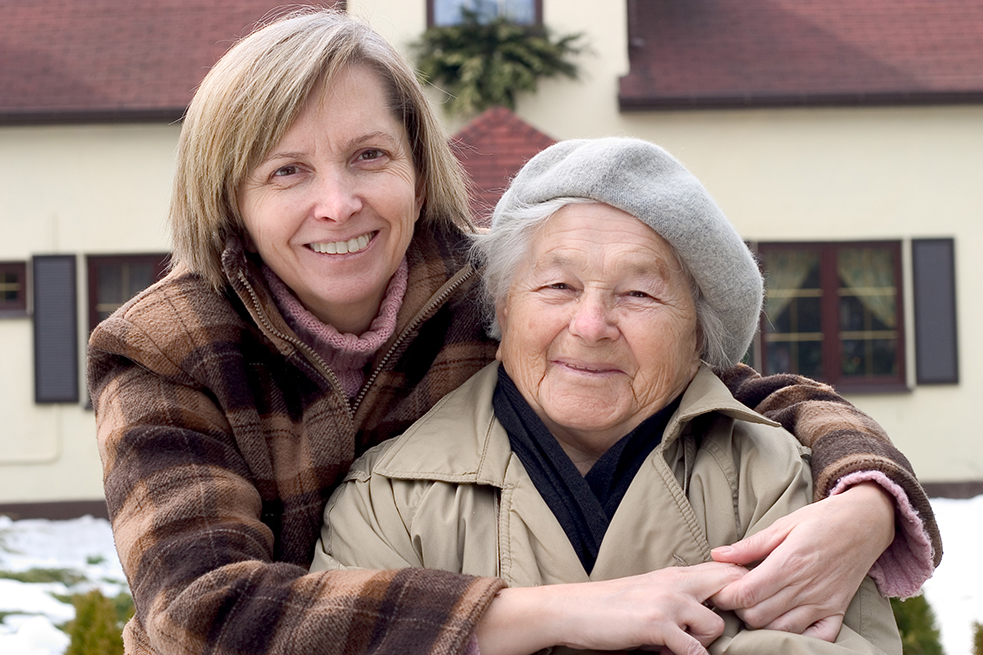 The seasons seem to change in a blink, often leaving us unprepared for looming hazards. Seniors, especially, need help in making sure that their homes are warm, their sidewalks are clear and their space heaters have space.
Seniors may consider themselves to be winter warriors, but everyone can use a new, warm hat and a safety check when the north winds begin to blow. A little preparation can go a long way in keeping seniors safe and toasty this winter.
Provide winter layers – Does your senior have the right outwear available? Remind them that hats and gloves are needed even for short ventures outdoors. Boots with heavy tread will keep feet warm and prevent slips and falls. Indoors, throw blankets can help fight chills. Make sure they are easily accessible in sitting areas.
Space heater safety
Never leave a space heater unattended – especially during the night.
Keep space heaters at least three feet away from anything that can burn, including drapes, papers, furniture and rugs. Mark a safe spot on the floor with contrasting tape.
Never plug a space heater into a power strip. This can cause a fire hazard.
Space heaters should always be placed on a bare floor – never on top of furniture or on carpet or rugs.
Change furnace filters – New filters mean cleaner, healthier air and lower heating bills.
Check batteries and test smoke alarms and carbon monoxide alarms – Electric heaters, electric blankets, fireplaces and increased furnace use increase the risk of fire. More than 65,000 home fires are attributed to heating equipment each year.
Check around doors and windows – Look for cracks that let cold in and heat out. Keeping the house free of drafts lowers the power bill and cuts down on the need for supplemental heat such as space heaters.
Prevent outdoor falls – Make sure stair rails and handrails are secure and that there is a plan in place for keeping walkways and driveways free of ice and snow.
Don't forget the car! – Check tires and antifreeze to make sure your senior loved one's vehicle is safe for winter driving. Make sure they have emergency supplies and take their cell phone when driving in case they are stranded.
Check in for a visit – Depression peaks in the winter. Especially after the holidays, check on senior loved ones to keep their spirits up and keep them from being lonely. A few minutes of sunshine every day – even in cold weather – can help alleviate seasonal depression.
Belvedere Home Care's flexible scheduling makes our services ideal for seniors who need a check-in and some company a few times a week during the long winter months. Contact us today and learn how home care can keep your senior loved one happier and healthier this winter: (518) 694-9400 Option 4 or info@belvedereservices.com.