Hip fractures: Surgery, treatment, recovery and home care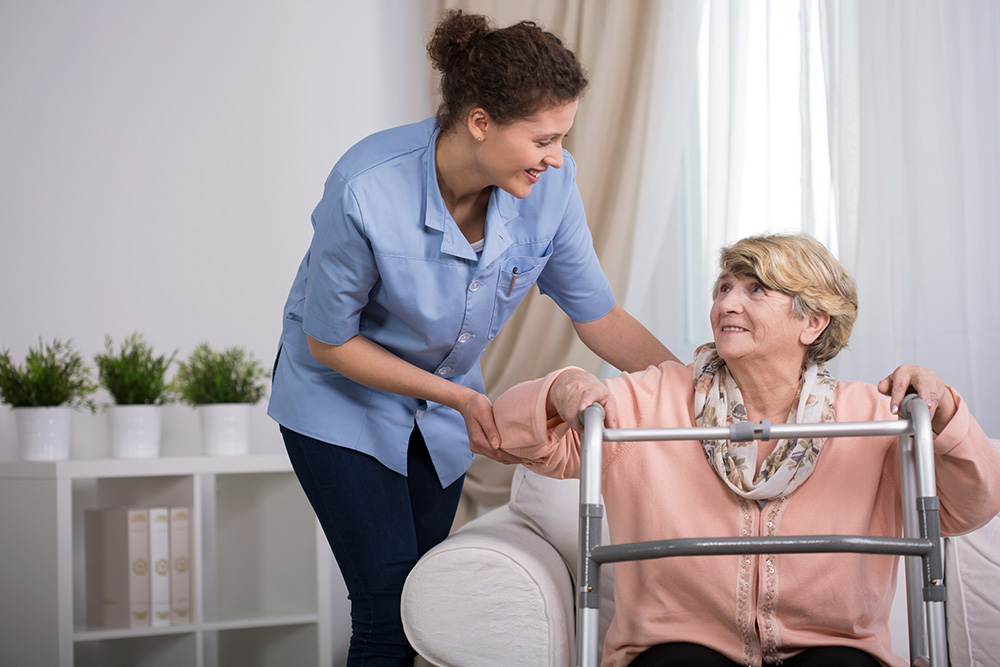 There are few injuries more frightening for seniors than a broken hip.
Hip fractures change the lives of thousands of seniors every year. It can be a long and challenging recovery, and reduced mobility following surgery can exacerbate other chronic illnesses.
The risk of a hip fracture increases with age, and as the U.S. population gets older overall, the impact this common injury has on the senior population and its caregivers will continue to grow.
According to the Centers for Disease Control and Prevention:
More than 300,000 people ages 65 and older are hospitalized for hip fractures each year.
Over 95% of hip fractures are caused by falling, usually by falling sideways.
Women fall more often than men and experience three-quarters of all hip fractures.
Women are also more likely to have osteoporosis, a disease that weakens bones and makes them more likely to break.
Most people who fracture a hip often have to undergo surgery to repair the fracture and ensure proper healing. A hospital stay for a fractured hip and surgery may only be one night. Some patients then go to a rehab center for physical therapy and recovery, but in many cases patients go directly home.
After a patient leaves the hospital following hip surgery, they will likely use crutches or a walker to help them maintain their balance and prevent them from putting too much pressure on their hip.
Patients may be able to get in and out of bed, sit and stand or even climb a few stairs on their own, but it's essential for someone to be on hand to assist the patient with mobility and household tasks while they heal and regain their strength and energy. Patients may also need assistance with rehabilitative exercises and getting back and forth to follow-up appointments.
Surgical stitches or staples may remain in place anywhere from ten days to three weeks following surgery, and it can take up to four months for pain and swelling to subside. Overall, it can take up to a year before the patient will feel "normal." In some cases, especially in older patients, full mobility is never recovered.
If you are concerned about falls for yourself or a loved one, ask your doctor to evaluate your fall risk and ask about home safety measures and health tips that can help preven falls.
If you are a loved one are facing hip surgery or surgical recovery that will require assistance in the home, Belvedere can help.
Our trained staff can assist with rehabilitative activities, mobility, toileting, light housework and creating a safe home environment that can help prevent falls and hip fractures. We are available for 24-hour care and temporary or long-term care.
For more information, contact us at (518) 694-9400 Option 4 or info@belvedereservices.com.